Kneading Time Spa occasionally holds special promotions and offer discounts. Check back and visit this page from time to time to see current special offers which you can take advantage of when you visit us. If you want to be the first to know when new programs and deals are offered, please sign our guestbook to receive our e-newsletter.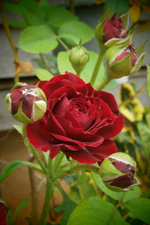 The Perfect Gift for Mothers
Mother's Day Specials 2019

Mommy Nurturer $130

30 Minute Warm Pevonia Silky Body Scrub
30 Minute Hydration Wrap
30 Minute Foot Steam
24 Karat Eye Treatment


Kneaded Mommy's Time Out $159

60 Minute Refreshing Hydration Facial (Vitamin C)
30 Minute Ultimate De-Stresser
Restore or Tension Relief Eye Treatment
Lip Treatment



Kneaded Glow $229

75 Minute Peel on Peel (Microdermabrasion with Chemical Peel) added Neck and Hand Peel, 15 Minute Scalp Massage and 30 Minute Foot Steam


Give the GIFT that keeps on giving
Mother's Day Packages

3- Custom Massages $270
3- European Facials $225
3- Chemical Peel Facials $300
3- Microdermabrasion Facials $350



May 10th ....Only in store Gift Cards Purchase $100.00 receive $20.00 promotional dollars....



Act Now! Offer Ends: 6/5/2019